Brain-Based Corrective Exercise
For Professionals Who Want To Become TRUE Experts In Human Movement, Injury Rehabilitation and Natural Pain Management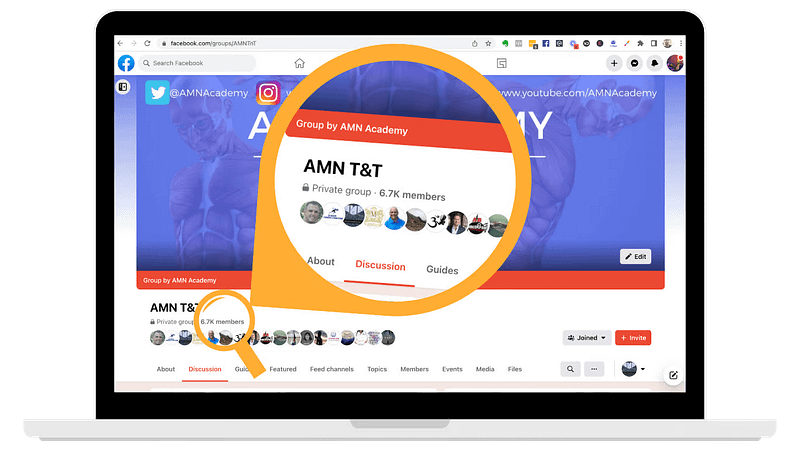 Join Over 6,700 Forward-Thinking Movement Professionals In Our Free Online Community
LED BY WORLD RENOWNED EXPERTS
Meet The Teaching Faculty
CO-FOUNDER & DIRECTOR OF EDUCATION
David started in the Health and Wellness Industry nearly 20 years ago as a Personal Trainer. Over the years he developed a fascination with corrective modalities that led him to study Functional Biomechanics and Functional Neurology and more recently Biophysics.
David is currently pursuing a PhD in Integrative Medicine as well as certifications in Functional Medicine.
Dr John Campione, DC, CSCS, CFSC, CAFS
Dr. John Campione is the owner and Head clinician at Cerebellum Movement Therapy in Warrenville, Illinois. He is a Board-Certified Chiropractic Physician having received his Doctor of Chiropractic degree from the National University of Health Sciences in 2010 and a Bachelor of Science in Exercise Physiology from the West Virginia University School of Medicine in 2005.
Dr. Campione specializes in functional neurology and rehabilitation and
holds multiple postgraduate certifications in additional manual techniques, assessment
processes, and exercise therapy. He is an experienced educator at the collegiate and graduate levels and he currently teaches post-graduate courses on manual techniques and movement assessment for Rocktape and is a mentor and faculty member at The Academy of Applied Movement Neurology.
Following completion of his PhD, Dillon began a postdoctoral fellowship at the University of Florida, where his research focus was in skeletal muscle satellite cell biology and their involvement in muscle growth.
After completing two years at UF, Dillon held a postdoctoral fellow position for three years at the University of Texas Medical Branch in Galveston, researching the impact of nutrition and exercise on human muscle growth. From 2012 to 2017, Dillon served as a Research Assistant Professor in the Center for Translational Research in Aging & Longevity at Texas A&M University, where his focus was amino acid metabolism in older adults with chronic disease.
The Academy of Applied Movement Neurology (AMN Academy) has been recognised as a Centre of Excellence by The Complementary Medical Association (The CMA).

This means that we are proud to say that we hold full Training College Membership of The Complementary Medical Association. This Membership is highly prestigious, and it demonstrates our commitment to the very highest standards of excellence in training courses – and our dedication to supporting you, as our Student.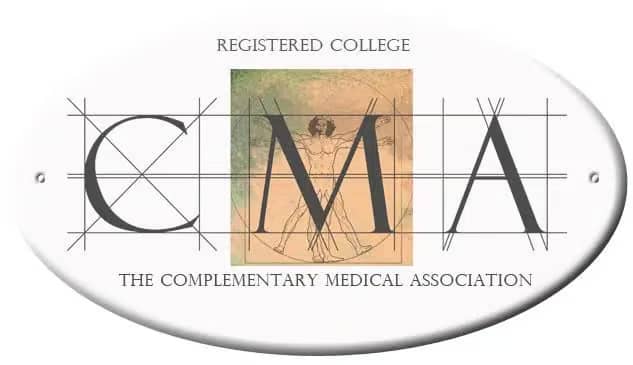 Just A Few Of Our Satisfied Students
We believe that life should be experienced through pain-free movement. We should be able to run, jump, climb and play regardless of our age. AMN Movement Therapists are passionate about helping people get free of pain, as well as helping them to get strong & flexible with a robust nervous system ready to tackle any challenge
Fundamentals of Corrective Exercise
AMN Corrective Exercise Specialist
Applied Movement Neurology Practitioner – Level 1
Applied Movement Neurology Practitioner – Level 2
Level 2 Electives: Brainstem, EMS, Neuromechanics & Sleep
Applied Movement Neurology Practitioner – Level 3
Level 3 Electives: Fascia, Inflammation & TBI
Contact Us To Find Out How To Achieve Master Practitioner Status
What Others Are Saying About Us
Veronica Sutherland – AMN Level 2 Practitioner
International Biomechanics Corrective Exercise Specialist of the year 2017 (Jim Price Award)
Pilates and Movement Therapy Studio
www.pamts.au
Dean Haspey – AMN Level 2 Practitioner
Clinical Therapist
www.sportsclinical.com
Gareth Riddy – AMN Master Practitioner
Movement Therapist and Author of 'How to undo the sh!t the modern world does to us (Available on Amazon)
www.garethriddy.com
Hannah Moodie – AMN Master Practitioner
Owner of Health Rewired
Adjunct Professor, Hofstra University
I am a Doctor of Physical Therapy who was looking for something to make my patients better faster and have it stick! Often people have the same issues over and over again. I was Missing something. I found AMN. It was the best move in my career to study this technique. Now it's no JOKE! It is intense education and a great platform in which it is presented. Having gone through intensive education, I have to say it is equally as educational as my DPT was. At various levels through this education , I have even found it was more intense and educational than learning the basic human neurology that was given in PT school. Being a certified AMN practitioner has lifted my skills to a heightened level that puts me above all other PTs in my area. It has given me a thirst for more, to understand better how we function. I have the knowledge to make patients better faster and they come back to me NOT for the same issues but because I healed them!
Movement Therapist, Personal Trainer
I have been working in the fitness industry for 25 years , and have more recently been specialising in back care , I stumbled upon my first amn course by complete accident , as it popped up on my face book page , I took my first workshop in London last year , and was absolutely blown away I went on to study levels 1 , 2, and currently studying level 3 , I am now engaging in the most exciting learning period of my entire life , the ability to be able to clear pain , in individuals where all else may have failed , and to be able really help people on so many levels , from sleep issues to poor gut health is life changing ! Excited is an understatement 🤗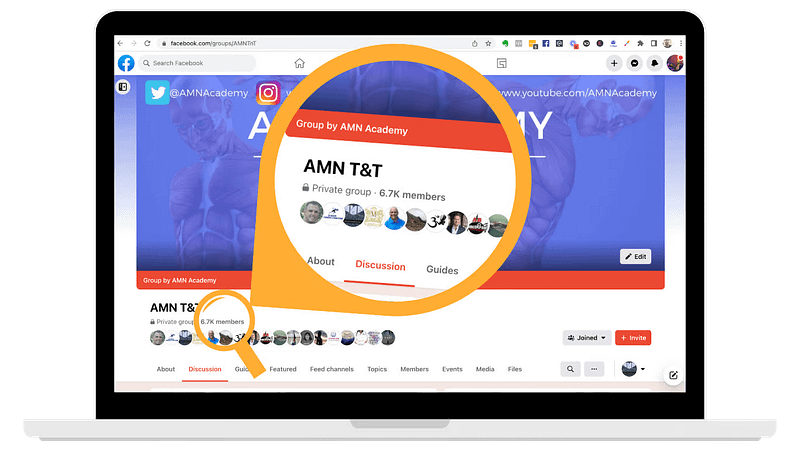 Join Over 6,700 Forward-Thinking Movement Professionals In Our Free Online Community